Transfer Rumours: Latest Premiership Transfer Rumours


Here's the latest from the Premier League transfer rumours:
First up is Portuguese midfielder Tiago who faces a tough decision as to whether he be at Goodison Park or St. James's Park or even in sunny Madrid. It was looking like it might be Newcastle, but it seems as though Everton have come in at the eleventh hour.
Major transfer rumour of the day is that Dimitar Berbatov is putting the finishing touches to his £28 million move to Manchester United. The Bulgarian international is having a medical in Manchester after weeks of speculation over his future.
Also Zenit St Petersburg claim they have lowered their asking price for Andrei Arshavin to clear the path for the Russia forward to move to Tottenham. Spurs were originally told the 27-year-old, who starred at Euro 2008 for his country, would cost upwards of £20million and no fee was agreed between the clubs.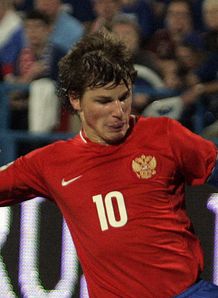 Still on Tottenham other transfer rumours have it that they have not yet given up their pursuit of Croatian defender Vedran Corluka - and are even prepared to take over Manchester City's debt to Dinamo Zagreb in order to push the deal through.
Newcastle United who have been not subject to much in the way of transfer rumours, have manager Kevin Keegan stresseng that James Milner will not be sold, after it was speculated that Aston Villa could get the talented winger as the Magpies look to balance the books. However, the 22-year-old England U-21 international is apparently a key player in Keegan's plans and the Toon boss also revealed that club owner Mike Ashley has no plans to cash in on Milner in the transfer market.
There you have it, the latest tittle tattle from the world of the Premier League transfer rumours. As they say in the movies it's a wrap!